Also ended up having to use a ty wrap to secure the front of the bracket to the drive shaft cover. Hated to do it, but it just shook too bad. I'm sure some heavier material could have been used to make it more rigid, but I was using what I had.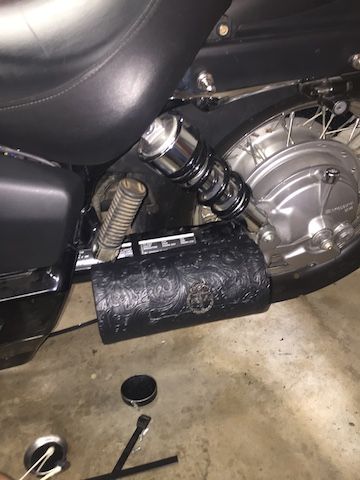 Spray painted an old drawer pull that I had in the hardware cabinet and used it for a handle.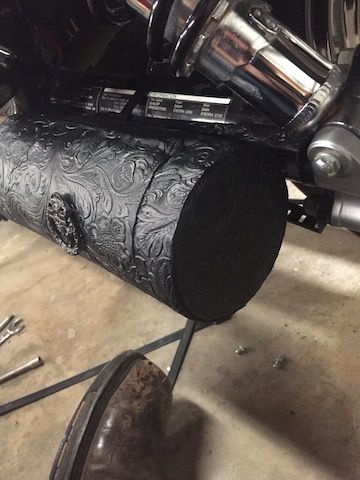 Painted the inside black to match the color of the fabric.