Lots of big changes in my life have kept me busy lately so I figured I had better stop by and say hello, and let you guys know I'm still kicking.
The ACE has over 71,000 miles on her now and here's the latest mod. I restored a classic Tour Trunk and installed it. Very handy for getting groceries. I apologize if these images are huge. I'm doing this from my phone and everything fits to screen so I don't know what it really looks like.
Started out with cracked and peeling gel coat. The dirt bike is for another project.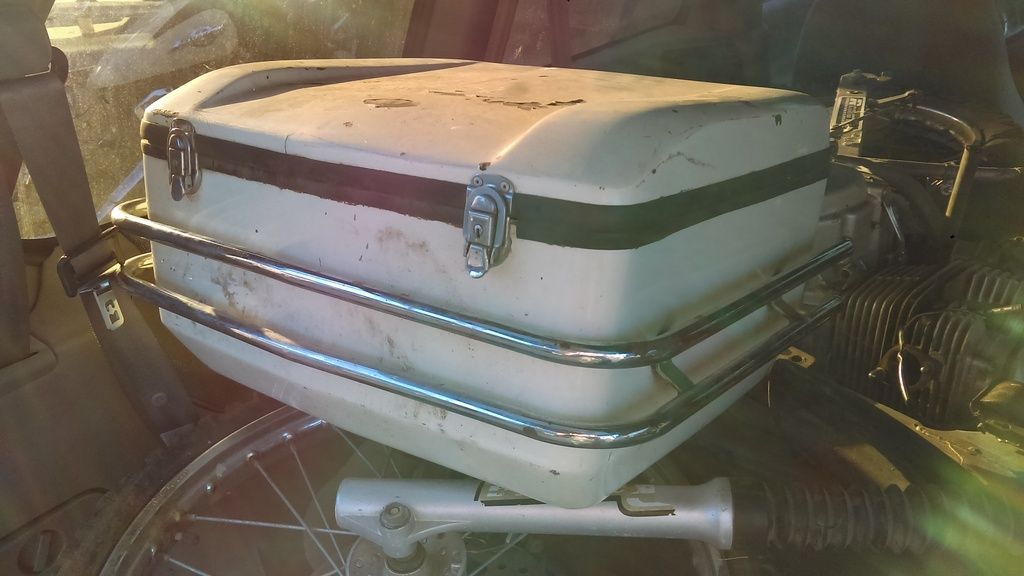 A little body work, filler and sanding.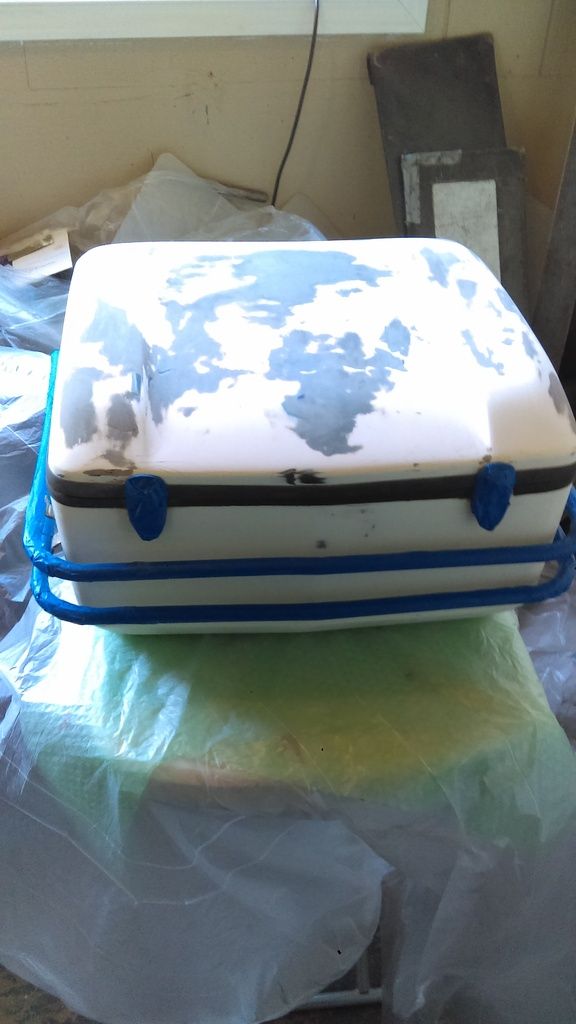 Four coats of flat black plasti dip later, boom.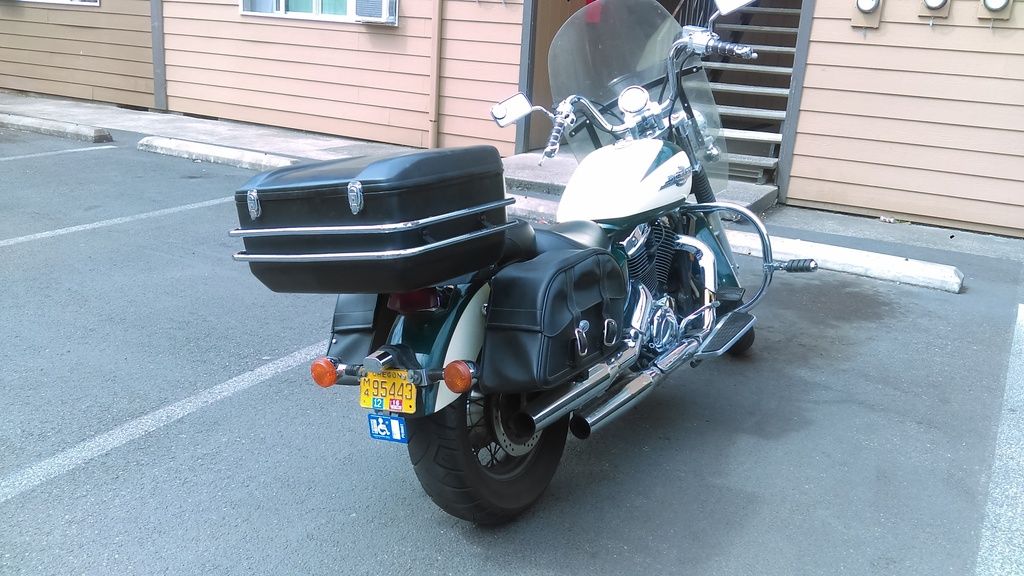 How have you guys been?